OK, I admit, I'm not sure if I'll be able to find a proper application for this wireless keyboard/trackball combo but I just love it and I want it. Its killer looks and fair price turn it into a must-have no matter if you're a high tech junkie or just like to be surrounded by nice looking things.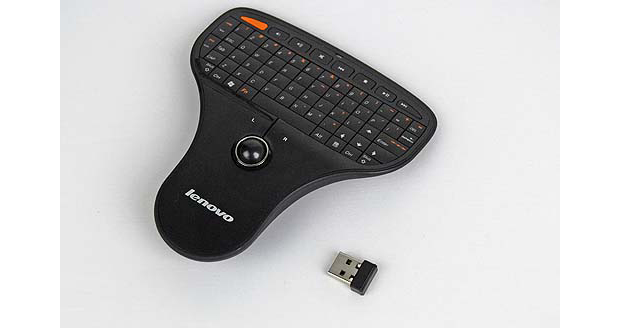 What's stopping me of buying it (and the cause for my sleep disorders) is that it's not something I'd use every day and so my practical side is putting a really good fight with my "I-want-it-now" side. But allow me to indulge myself with a quick walkthrough of the features of that mouse/keyboard crossbreed.

The 60-US-dollar Lenovo multimedia remote with keyboard reminds me of the popular Logitech diNovo Mini but Lenovo's keyboard seems a lot more comfortable and costs at least twice less (if you have some luck you can also find and eCoupon and get Lenovo's gadget for even less – for around good 30 US dollars).
The new wireless keyboard/mouse combo of Lenovo isn't the best solution for heavy twitters or web surfers but is a great complement to a multimedia PC. With its help you can not only remote control your HTPC but also happily browse online.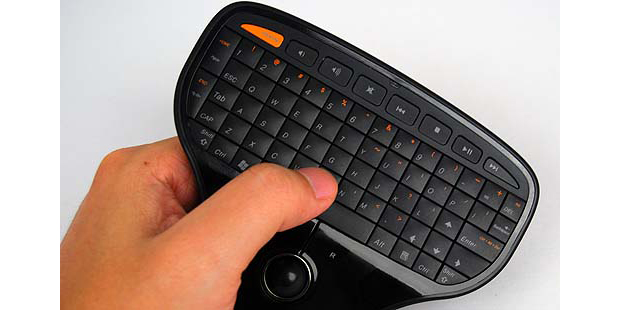 What you actually get is palm-sized keyboard with multimedia controls and a small trackball. Even if it may look too small for comfortable typing, its unusual form should provide the comfort you need. If you look really hard, you can also spot that it will be equally useful in a more traditional handhold position as the shape of that thing around the trackball is quite close to that of a mouse.
The 2.4GHz wireless Lenovo multimedia remote with keyboard connects to the computer through a tiny dongle while the power it needs to operate comes from a pair of AAA batteries.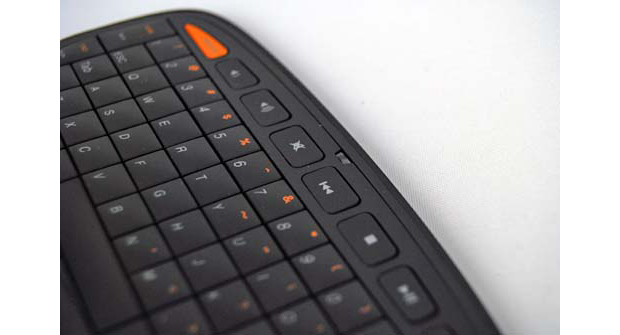 If only that cute little thing had a proper name. Lenovo describe it as a multimedia remote with keyboard but its real model number seems to be 57Y6336. No chance to memorize that, huh? Luckily, you can always copy and paste it if you happen to head for Lenovo's online shop.