Sony recently announced its 6.4″ Xperia Z Ultra phablet and the company has been pushing the interest towards it with well-directed ad campaigns.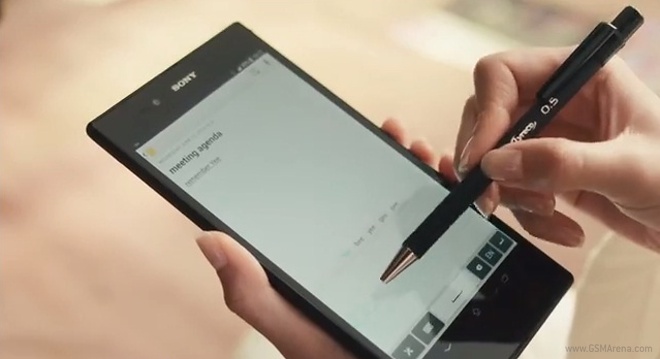 The first video effort from Sony highlighted the big screen of the huge Xperia Z Ultra phablet and now, the latest ad promotes the overall productivity of the device.
In the video, that is just over a minute long, Sony spotlights the input text efficiency of the Xperia Z Ultra, which is capable of creating notes using any pencil or stylus with its handwriting recognition feature and also correcting the typos easily.
The ad also shows us that, the notes can be shared via email straight from the app along with the one handed keyboard, multi-tasking, receiving calls with the Sony SBH52 Bluetooth headset and the power management to increase the battery life. Check out the Xperia Z Ultra promo video below.