The Ubuntu Edge, the dual-booting Android/Linux smartphone which was teased today in a promo video, needs a little help getting off the ground.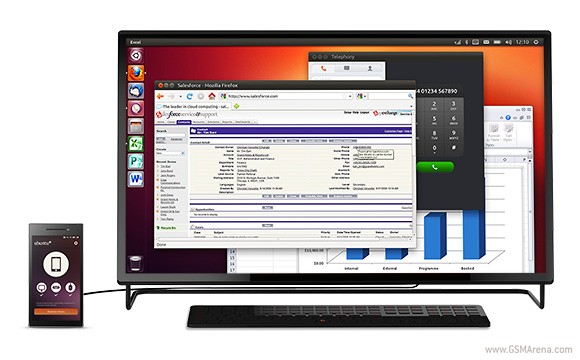 Canonical, the people behind Ubuntu, have launched an Indiegogo campaign to try and get a hefty $32 million to get their device to market. Early donators who give $600 today will get an Ubuntu Edge next May, when the device is expected to ship. That price jumps up to $830 after today.
The angular Ubuntu Edge is set to sport a quad-core processor with an impressive 4GB of RAM, and an unheard of 128GB of internal storage. It'll feature a 4.5-inch 720p display, and will also be LTE-capable.
Ubuntu aims to outpace the competition by marketing it's capabilities as a desktop replacement PC when plugged into a display, TV or other output device, as the Ubuntu OS is specifically designed to scale itself seamlessly to larger displays.
The device will run Android alongside Ubuntu in a dual-boot configuration, and the company plans on pushing out regular updates to the OS to support its desktop integration. After launch, Canonical aims to have a fully-functional Ubuntu and Android hybrid which can also double as a PC.
While the device is impressive, especially considering the RAM and internal memory, $32 million may be aiming a bit too high.