Now this one is a must-see video in case you get a zombie outbreak just around Christmas. The precious advice is compiled in a nice looking video with proper demonstrations. Oh, zombies – as if the holiday wasn't stressful enough.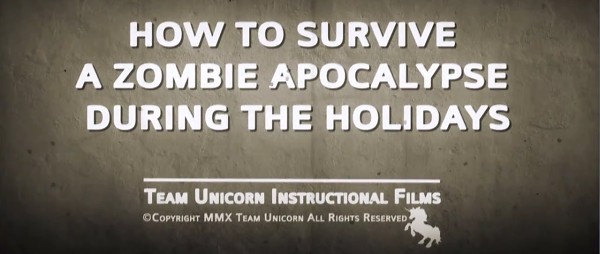 So are you ready to fight off some zombie hordes while you bake your pies? Watch and you'll see.
Thanks to Team Unicorn for the fun clip! You can see still shots from the clip over at Team Unicorn Facebook page.
Oh, and Merry Christmas from me personally! Love you!