The BlackBerry PlayBook walk-through video from the other day sure was extensive but it wasn't as impressive as expected due to its low quality. Need something truly impressive? Here it comes: another PlayBook hands-on vid but this time of great quality.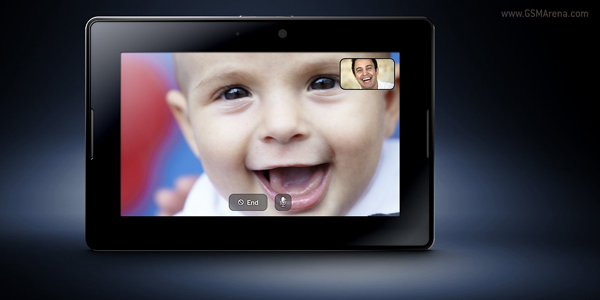 The 7-inch BlackBerry PlayBook is expected to be fairly priced (the cheapest version should be selling for $400), packs a dual-core CPU, does multi-tasking and is Flash-capable. Sounds like the tech geek's dream come true, right?
As for the QNX-based BlackBerry Tablet OS, it sure has an eye-pleasing user interface but what is missing is the applications. And in order to make more people develop PlayBook-compatible apps, RIM decided to give away a free brand new BlackBerry PlayBook to all developers whose apps have been accepted into BlackBerry App World.
By the way, the PlayBook is said to start spreading across the US in early 2011, while the rest of the world should wait a bit longer up to Q2 2011.