Sony has long been the key supplier of imaging sensors for the iPhone and other high-end smartphones. As it seems, the iPhone 5 again uses Sony's tech for its main camera module.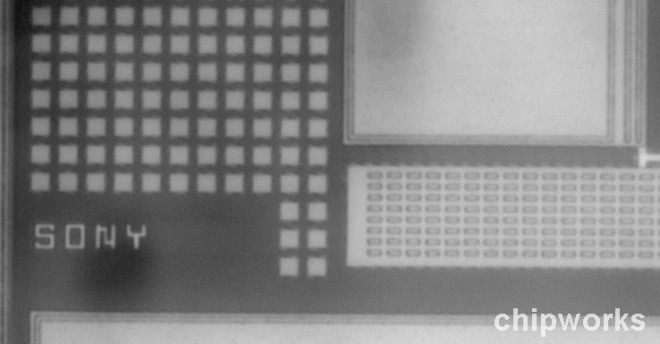 A closeup shot revealed the Sony branding on the iPhone 5 image sensor, though no specific model number was found. In contrast, the iPhone 4S image sensor has already been identified as a Sony IMX145.
The sensor in the iPhone 5 camera uses the same pixel size of 1.4 µm as the iPhone 4S, but the model doesn't seem to be the same. In fact, so far, it's unknown. The usage of a different image sensor was already speculated when the first iPhone 5 camera samples surfaced. The samples provided by Apple had a different base ISO than the iPhone 4S (ISO50 vs. ISO64).
The front camera however is manufactured by another maker. Chipworks, who did all this analyzing under the microscope, found that the front-facing camera sensor on the iPhone 5 was made by OmniVision.