I've been playing Angry Birds for iPhone for quite a while now. I really thought it couldn't possibly get any better until the iPad arrived in our office and I got a taste of the iPad optimized version.
Since then I tried several other of my favorite iPhone games in their dedicated large-screen versions and honestly, now I hate playing games on my iPhone. The big vivid capacitive screen of the iPad is the perfect tool for having fun with lots of the touch-based games initially introduced on the iPhone platform.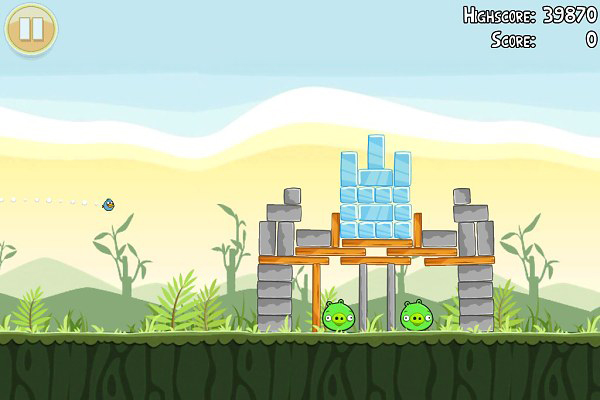 Angry Birds had been one of the first "blockbuster" games that have their HD versions for iPad. The gaming interface is the same as on the iPhone, but the experience is quite different. The larger graphics are much nicer, plus aiming and bombing pigs is that much easier.
There are some drawbacks, I admit. I think the zoom levels are inadequately designed. For instance, only the most zoomed out state gives you a bird's eye view of the map.
And another more generic thing about playing on the iPad – the things is seriously heavy. Holding it single-handedly is sure to get you tired in no time. I think an iPad stand is a seriously compulsory accessory – especially for gaming.
Ah, and one more thing – why should we pay the full price for both the iPhone and the iPad version of one and the same game? I really think app developers look into that and offer upgrade discounts for users that have already supported them on the closely linked iPhone platform.