We've got some good Kindle news and some bad Kindle news for you. The good news is that the Amazon's Android-based Kindle tablet is real and one reporter even got to play with it.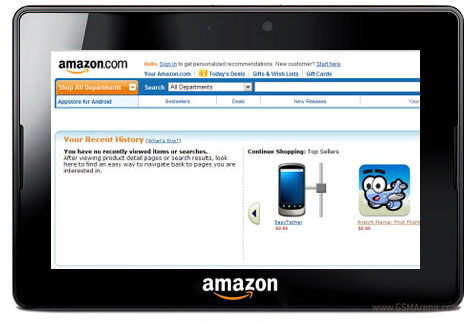 What's even better the 7″ Amazon Kindle tablet will launch with a really cool-sounding $250 price tag. It will be, reportedly, very similar to the BlackBerry PlayBook in terms of form factor and it will a pack a full-color LCD (no eInk here). Then there's also this rumor that a one-year subscription to Amazon Prime (worth $79 on its own) will be included in the price.
Now for the bad news – it appears that we won't be getting a 10″ Kindle until next year. What's even worse, Amazon's tablet will be running a heavily customized version of Android that is, according to the TechCrunch reporter, based on a release prior to Froyo.
That would mean it would be incompatible with a vast number of Android apps and the apps account for half the ecosystem's worth, really. Here's hoping the report is wrong on that bit (he didn't say it was certain anyway) as it would turn a great value offer into a "meh" kind of deal.
There won't be a camera on board and the 7″ Amazon Kindle might end up with a single-core CPU, whereas dual-core will only come with the 10″ version. Also the $250 unit will be Wi-Fi-only.
The on-board storage will be a relatively modest 6GB, but the SD card slot should be able to give you as much space as you need. And the thing will be using a standard microUSB port – a real rarity among tablets.
The Kindle has certainly picked an interesting niche for itself, but there's a slight problem. The Lenovo IdeaPad A1 slid into that very niche the other day offering a very similar specs sheet, except that it runs standard Gingerbread, packs an IPS-LCD and it costs $50 less. It will certainly be a close race between those two.