Even though for most Android users the Google's Play Store is the go-to place for downloading new apps, the Amazon Appstore has its share of steady followers too. There may be many reasons for this, but among the most important ones (besides owning a Kindle Fire), is its daily paid-app-for-free promo.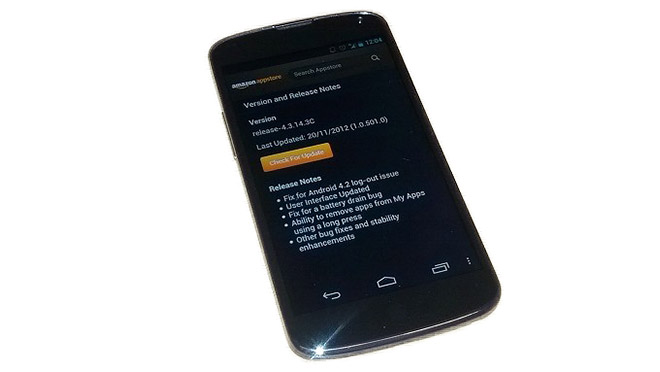 Anyway, if you are already using it, you'd be happy to know that Amazon has just updated their app, fixing a bug under Android 4.2 and bringing a handful of other noteworthy changes.
The complete changelog for the updated store is as follows:
Fix for Android 4.2 log-out issue
User interface updated
Fix for a battery drain bug
You can now remove apps from My Apps with a long press
Misc bugfixes and stability improvements
If you haven't received the push notification about the update yet, go to Settings>Version and Release Notes and try pressing Check for update.
If you still haven't tried the Amazon AppStore and you are a resident of one of the supported countries (the US, France, Germany, Italy, France, Spain and the UK for all I know), you can download the store's install file by visiting http://amazn.to/getappstore from your Android device.