Alleged photos of the battery unit set to power the yet to be revealed Apple iPad Mini have emerged. The images reveal a 4490mAh battery, packing 16.7Whr of energy, running at 3.72 volts.

The above numbers mean that the alleged battery unit of the upcoming Apple slate is roughly three times larger than the iPhone 5′s battery, and about one third of the third generation iPad's capacity.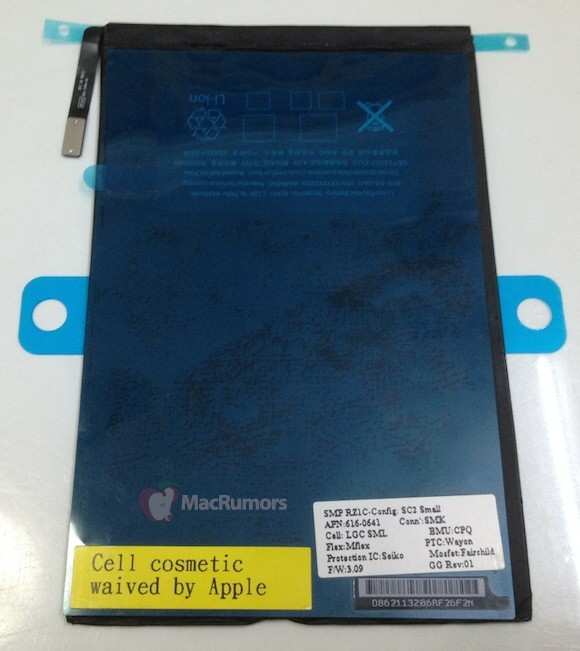 While the images of the battery are not guaranteed to be authentic, the markings on the unit are consistent with the ones of the current Apple products. We will likely get the full scoop at the iPad Mini's unveiling, which will likely happen on October 23.