A Chinese website says it had an encounter with an actual iPad mini. Looking on these shots below, I will surely give these guys the benefit of the doubt.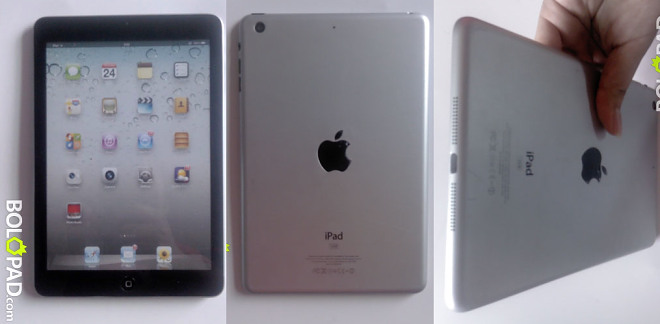 The iPhone 5 leaked long before it was announced, so maybe Apple's R&D center isn't as leak-proof as it was.
Even though the late Steve Jobs claimed that 7-inch slates are useless, it seems Apple is working on such a gadget after all. With the official announcement expected to come in October, what you see might be the real deal. It also packs the new Lightning port that debuted on the iPhone 5, which adds some credibility.
The iPad mini is said to feature a 7.85″ 4:3 screen with a resoutlion identical to that of the iPad 2 – 1024 x768. The more compact of the iOS slates will come with two cameras and will reportedly cost $299.
Do you like the idea of an iPad mini or was Steve Jobs right not to pursue such a project?