Bendgate is the latest [something]gate to plague the iPhone and Gresso has a case to cure that problem. The case is for the iPhone 6 rather than the 6 Plus, which is actually the one with bending issues.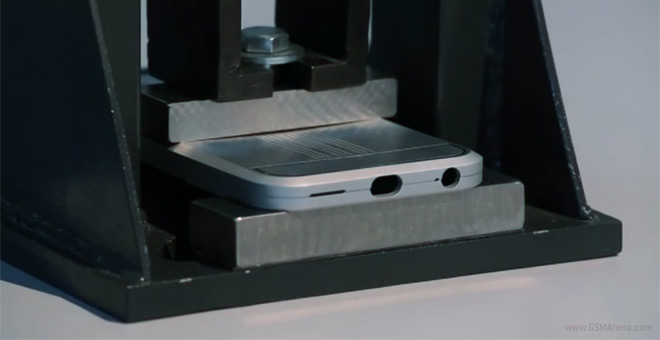 Still, Gresso is known for its luxury phones and a lot of machining went into the making of the Gresso Aluminum Bumper for the iPhone 6.
It was machined out of aircraft-grade anodized aluminum and features a patented hinge mechanism to clasp both the front and back of the device.
The case increases the force needed to bend the iPhone 6 from 70lbs to 300lbs. Here's a video of the encased iPhone being crushed by a professional dynamometer. The case alone was pushed to its breaking point of 417lbs.
Also check out the making of video for the aluminum bumper. The bumpers are available in grade 5 titanium and 18K yellow or white gold. Prices start from a wallet-clenching $2,000. Such aluminum bumpers are available for the iPhone 5/5s and the Galaxy S5 as well.