It's time for another episode of "ultra cheap Android tablet from a little known maker". This time it's the Takhti 7, a 7″ Ice Cream Sandwich tablet. It packs a 1GHz dual-core processor, 512MB of RAM and 8GB of built-in storage.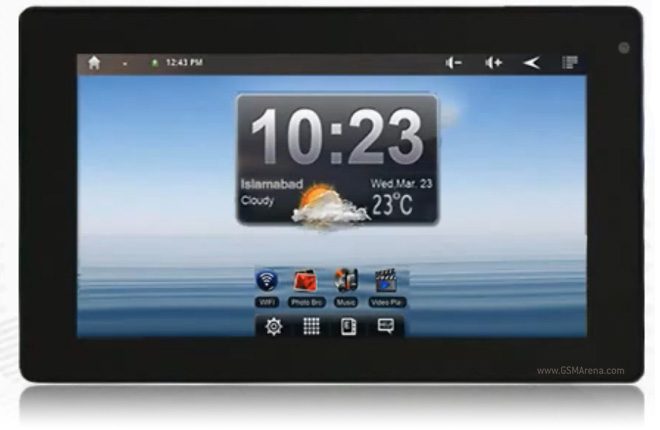 So, what can this tablet offer that a Kindle Fire can't (besides a slightly tweaked Android 4.0)? Well, there's a microSD card slot, HDMI port and a front-facing camera. The Takhti 7 supports Wi-Fi b/g (no 802.11n though).
The tablet is priced Rs 15,500 ($165, €132) and is available only in Islamabad right now, but online availability is coming. Still, dropping $200 on a Fire (if you can get it) might be a safer bet for many – custom vanilla Android builds are available already if you're not happy with Amazon's customizations.