Australian maker Kogan is joining the super cheap tablet race with the Agora 10 tablet. The slate boasts Android 4.0 Ice Cream Sandwich, a 10″ XGA screen, HDMI port and more for just $179 (not sure if Australian dollars or US, but they're about the same). Most other bargain tablets are 7″, so getting a 10″ tablet at such a low price does sound appealing.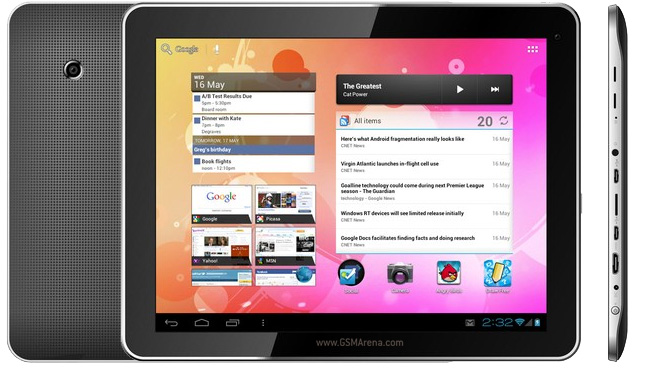 Of course, there are tradeoffs to be made – the Kogan Agora 10 is powered by a single-core Cortex-A8 CPU running at 1.2GHz, but it does have 1GB of RAM. Also, the capacitive touchscreen has 4:3 aspect ratio even though 16:9 is far more popular.
Still, you get a 2MP main camera, a front-facing camera, Wi-Fi b/g/n, a miniHDMI port, a 3.5mm audio jack and 8GB of built-in storage (expandable by microSD cards). For $199 you can even get an Agora 10 with 16GB of built-in memory.
There's also a single microUSB port (although the official image of the Agora 10 has two ports visible). The battery life is rated at 8 hours but there's no info on battery capacity.
The Kogan Agora 10 (8GB and 16GB versions) will start shipping on June 25 in Australia with a charger, USB cable and a pair of headphones in the box.
Note that the UK Kogan site also has an Agora 10 tablet, but that one seems rather different – Android 2.3 Gingerbread, 1GHz CPU, 512MB RAM, 4GB built-in storage and no Wi-Fi 802.11n support.