While we already know that TAG Heuer – which is one of Switzerland's best known watch brands – is working on a smartwatch which is set to be launched in October/November this year, there was no information on what it would be called. However, that was until now, as in a recent interview with Wearable, CEO Jean-Claude Biver revealed that the smartwatch would be called Carrera Wearable 01.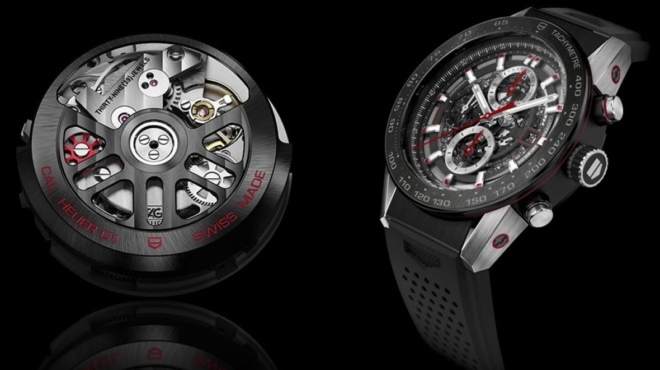 "There is no other choice for Tag Heuer than to have all its DNA, all its watchmaking emotion and flair into the connected watch," he said. "Somehow, one should not see from a certain distance the difference between a Carrera Heuer 01 and a Carrera Wearable 01." If you aren't in the know, the Tag Heuer Carrera – Heuer 01 (see image above) was unveiled at Baselworld in March this year.
Of course, it is possible that the name revealed by Biver is an internal code name for the $1,400 smartwatch, which is expected to be the first upgradeable Android Wear device.