TAG Heuer has been promising a smartwatch for months now, but the watchmaker's CEO Jean-Claude Biver, said that the watch will launch in October and November and will offer 40 hours of battery life, compared to the Apple Watch's 18 hours.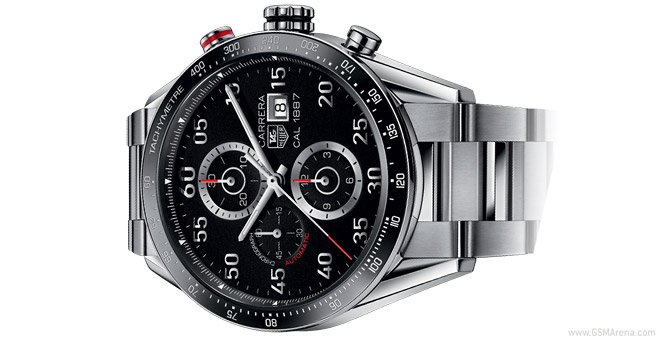 Biver is not bitter about competition from Cupertino, in fact he welcomes it: "I hope they sell millions and millions and millions of them," he says. "The more they sell the more a few people will want something different and come to TAG Heuer."
Not much is known about the watch itself, other than it will cost $1,400. That's about the price of an Apple Watch with a stainless steel case and link bracelet.
The Swiss watchmaker officially announced that it has partnered with Intel and Google the develop the hardware and software. The design of the TAG Heuer smartwatch is said to be based on the Carrera (pictured above).