Over the weekend a truck containing a shipment of LG G2 smartphones valued at some $14 million was stolen from a truck stop in Gary, Indiana.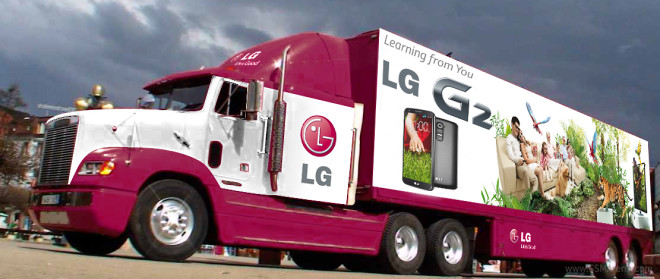 Today, Kentucky State Police has recovered the truck full of lost goods intact, and has apprehended a suspect after he allegedly crashed a tractor trailer carrying the stolen cargo into a utility pole.
The truck containing some 22,500 LG G2 units (at the current $630 off contract price that equals over $14 million) destined for Sprint retailers in Louisville, Kentucky was stolen on Saturday while the driver was taking a bathroom break.
Large scale shipments of such nature tend to have multiple ways of tracking in the event of thefts just like this one. You'd really need to know what you're doing when attempting to steal such valuable cargo, and crashing it into a utility pole is likely not how it's done.
There are undoubtedly sighs of relief from more than a few folks at LG, as a $14 million loss would have been crippling especially after posting such a good quarter.