Smartphone cameras have evolved quite a lot in recent time, but videos taken with them are still jiggly, and the majority of them don't pack OIS snappers. StayblCam aims to put an end to shaky videos and has used some clever design so it keeps size within reasonable limits.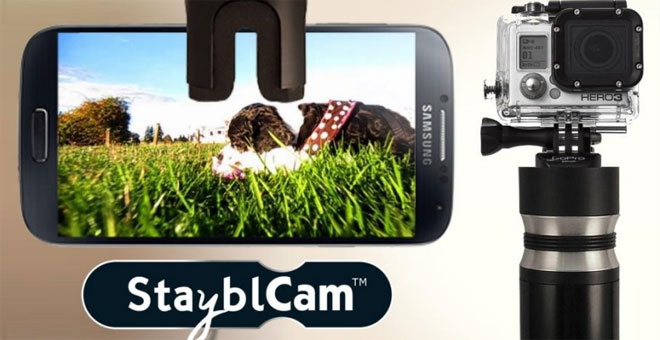 StayblCam is a nifty and compact video stabilizer that support every phone and compact video camera (like the GoPro Hero) under the sun. It does so by featuring a standard 1/4″ mount and thanks to its unique telescoping design allows you to shoot videos from 1 inch off the ground to 3 feet above your head.
This gives you a lot of flexibility in different conditions and doesn't limit your creativity. The video stabilizing effect is achieved by a clever gyroscopic mechanism which virtually eliminates shaking.
The StabylCam is a creation by Eskil Nordhaug, a 40-year-old Norwegian who decided it's high time for smartphone enthusiasts to have an easy option if they choose to create videos with their phones.
Check out the promo video below.
For now there's no pricing or availability announced, but we suspect more information will pop up soon.