According to a research conducted by StatCounter, Samsung smartphones have overtaken Apple iPhones and iPod Touches in web browsing for June and now account for 25.5% of worldwide pageviews. Apple is still close behind at 25.1%, though.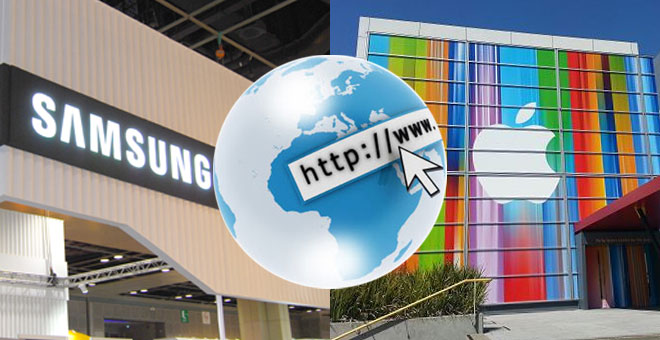 The analyst company puts Nokia in third place with a 22% share. StatCounter has been monitoring web usage of smartphone brands across a network of 3 million websites to compile the report.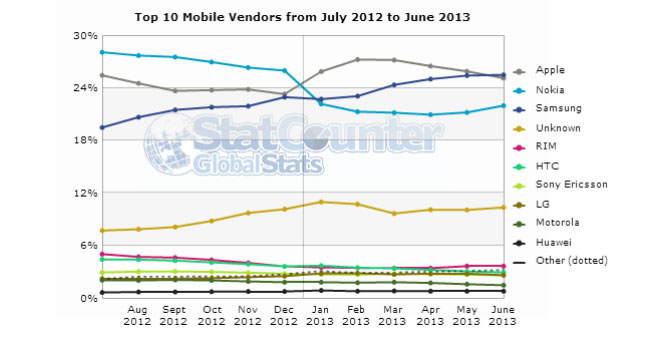 Mobile browsing in the United States is a different story. Apple mobile devices are in the lead there with 54.8% share, up from 50.4% in July 2012. Samsung, while far behind its arch enemy, is marking a steady growth as well. The company managed to jump from 12.7% to 18.3% over the last year.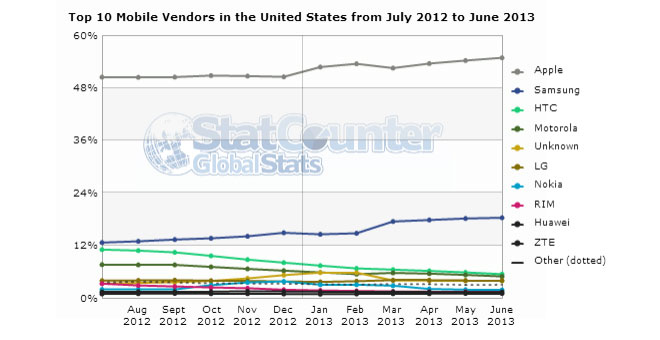 Finally, StatCounter touched on the mobile browser ranking and placed Android's default web browser as the top dog with 29.1% of usage worldwide. Apple's mobile Safari is second with 25%, while Opera is third with 16%. Chrome, which is available for both iOS and Android has reached 3.2%.