The chipset of the upcoming Sony Ericsson LT22i Nypon smartphone made its first public appearance as several demo videos appeared. The ST-Ericsson NovaThor U8500 chipset comes with a couple of Cortex-A9 cores, clocked at 1GHz and a Mali-400MP GPU.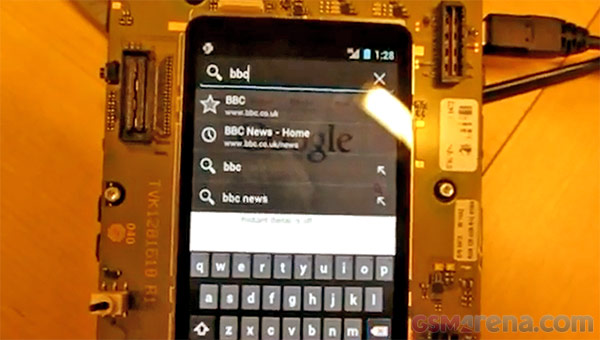 Unsurprisingly, it was shown to run the latest version of Android – 4.0 Ice Cream Sandwich. Presumably, ICS will be the OS of choice for the Sony Ericsson Nypon, when it comes out next year.
The exact specs and the official name of the Nypon haven't been confirmed just yet, but rumor has it that it will feature a 4.3″ qHD (540×960 pixels) screen. However, the specs of the chipset suggests that it won't exactly be a top-drawer offering.
The Samsung Galaxy S II offers the same, Mali-400MP, GPU and a faster Cortex-A9 CPU and by the time the Nypon comes out it will be about a year old. So we assume that the Sony Ericsson LT22i will be the mid-range offering, which will alongside their 720p screen-packing flagship.