We got an interesting tip from one of our readers, about the upcoming Sony Ericsson flagship. The handset, which he refers to as Sony Ericsson Arc HD (though the final name will probably be different) is said to come with a 720p screen (that's 1280 x 720 pixels) and support FullHD video recording.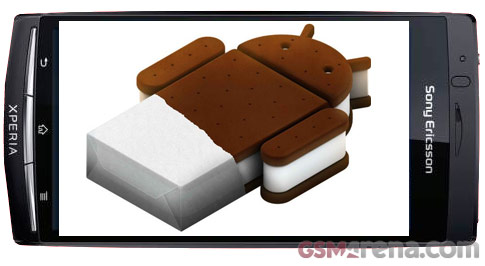 A pretty cool feature of the Sony Ericsson (or just Sony, if the deal goes through before the announcement) Xperia Arc HD will be the option to capture full-res still shots while recording video. That would allow you to capture the most interesting moments of your videos in full resolution without interrupting the videos themselves.
Our tipster couldn't share any specifics about the Xperia Arc HD chipset, but he did mention that it's blazing fast.
The information is said to be coming from a major phone retailer in Europe, but there's no way to prove its authenticity, so take it with a pinch of salt.
However, we have to admit that it all makes sense. With the Holiday season just about to start it's too late for Sony Ericsson to be making any new announcements now, so its flagship should pop up at the start of 2012. If they keep their tradition, the Arc S successor should be unveiled at the MWC in Barcelona at the end of February.
We've previously heard that Sony Ericsson will be unveiling a dual-core smartphone at the start of 2012 and a dual-core chipset seems like a mandatory prerequisite for a handset to be able to do full-res stills and 1080p video simultaneously. It would also explain the blazing fast part.
Finally, as we know from the Galaxy Nexus launch event, 720p is the native resolution for Android 4.0 Ice Cream Sandwich. It's safe to say that the next Xperia flagship will either be running ICS at launch or it will be updated shortly after that, so it would make great sense for it to have a 720p screen.
A hat tip to our anonymous tipster!