Spotify is undoubtedly one of the biggest revolutions to come to the audio industry ever since Napster was stirring up heat online. With the New Year the music master has a lot to be proud of as it recently announced that it now has 15 million paid subscribers and the whopping 60 million plus active users.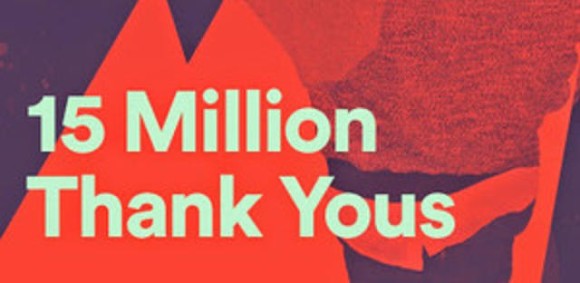 Last November these very same numbers were circling around 10 million paid and 40 million total users, so this represents a huge leap forward and foretells a bright future for the streaming service, provided that legal issues don't get too severe.
This steep leap might have something to do with the recent 3-month premium promotion that Spotify put out for the holiday season, but then again the success of Daniel Ek and Co and their product cannot be attributed to marketing alone. A lot of dedication and perseverance has helped the company survive through countless conflicts and come out even stronger.
To celebrate the accomplishment Spotify offers its users more of what it does best – a playlist just for the occasion, which can be found below.