There is no doubt that Spotify has changed the music industry forever. The micro-purchasing, ad-supported streaming service that it offers has turned into more than a household name. If you are like most Spotify users, however, the words "try Spotify premium" have been drilled so deeply into your mind that hearing them while listening to music has become more or less the norm. If this is the case and you are among the millions hooked on Spotify's set of features and experiences, than there has never been a better time to take the premium version out for a spin.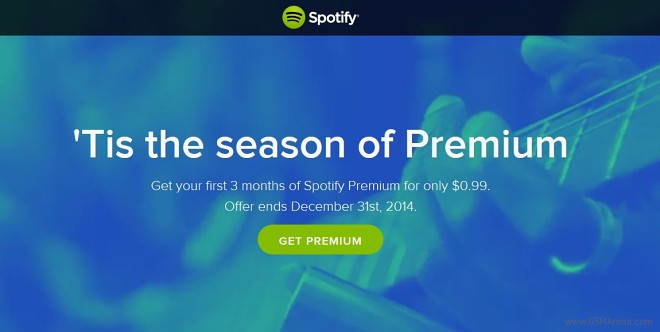 Now you can get three whole months of uninterrupted music listening pleasure for only 99 cents.At this price the deal is a definite nobrainer and the allure of higher sound quality, offline playback and, best of all, total and utter absence of ads is a tough temptation to resist.
The promotion is available until the end of the month, so be sure to check it out while browsing through your playlist.