We've seen some games crop up on smartwatches, but what about playing with the smartwatch rather than on it? That's exactly what HandyGames did (I'm not sure if the name is a coincidence or not).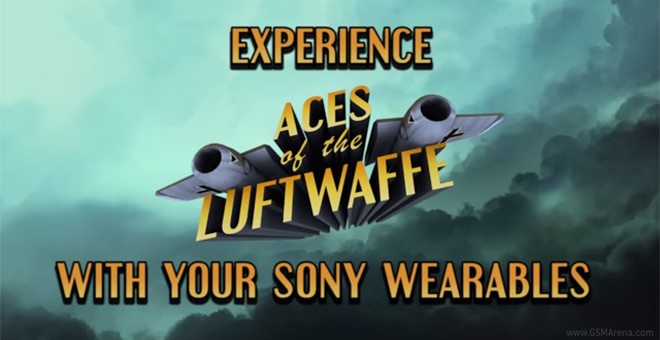 HandyGames adapted its Aces of the Luftwaffe to use a wearable as a sort of joystick.
The demo video below shows the game being played with both the Sony SmartWatch and the Sony SmartBand. The wearable doesn't need a screen, just an accelerometer. For now the game uses Sony's Smart Extension API, but there's no technological reason not to support other vendors.
The video also shows the game graphics displayed on a TV – since you don't have to hold the phone to play, you can hook it up with a cable and lean back on the sofa. Miracast might have too much latency for fast-paced games, but this sort of air-mouse control can find other applications, things like controlling HTPC apps.