Sony's latest tablet is the Sony Xperia Z3 Tablet Compact – an 8″ 1200p waterproof slate with front-facing stereo speakers.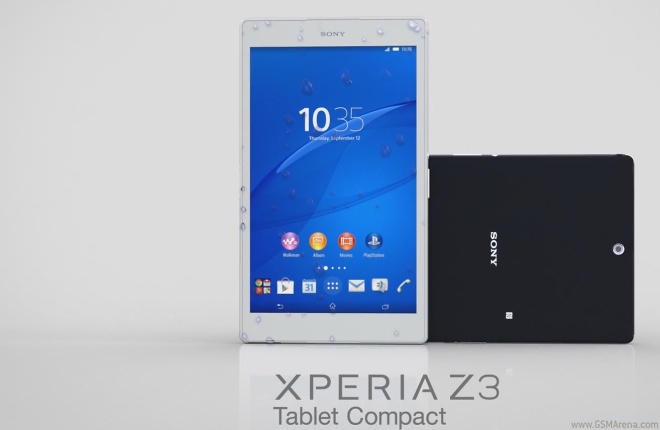 As usual Sony has a couple of promo videos to share with users and as we've already brought you the videos for the Xperia Z3 and Z3 Compact here go the Z3 Tablet Compact ones.
The first one is the promo video that runs down the tablet's best characteristics from the super thin and light body to the water-proofing and display quality.
The second one is a lot similar to the ones we saw from Sony's two top smartphones and shows us what it's like to use the Xperia Z3 Tablet Compact in our day to day routines. We don't really need motivation to yearn a touch of this tablet but we're not complaining either.
You can check out our real life hands-on with the Sony Xperia Z3 Tablet Compact.