Sony just unveiled the Xperia Z3, Z3 Compact and E3 at its IFA press conference as now it's time to unleash the promo videos.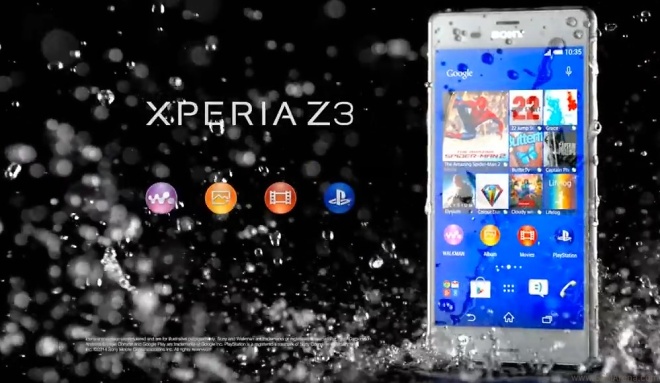 We all love this part – the immaculate videos created months in advance to show off a product with perfectly-timed music and effects. Sony's good at this stuff and the Xperia Z3 is the company's best phone yet so this should be good.
The Sony Xperia Z3 gets a set of three videos all to itself. The first is the typical promo video showcasing the entirety of what the phone is and does, and its 2 day battery life. Here it goes.
The second one focuses on the phone being used, showing off its water resistant abilities, 4K video even underwater, the Sony LifeLog app, the integration with Sony's SmartWatch 3, PlayStation, high resolution audio, the lot. Check it out.
And finally the third video shows that the Sony Xperia Z3 isn't all work and no play. It's a lot of play according to Sony. The third video shows the Xperia Z3′s ability to pickup PlayStation 4 games and attach to the DUALSHOCK 4 controler and game on.
And if you want a better, real-life look at the Xperia Z3 you can always give our hands-on a go.