Sony Xperia Z's system dumps were inevitable to appear once the smartphone went on sale, but it actually surfaced ahead of the wide availability of the handset. A system image of the LTE version of the Xperia Z, has been made available for download courtesy of hush66 from XDA developers.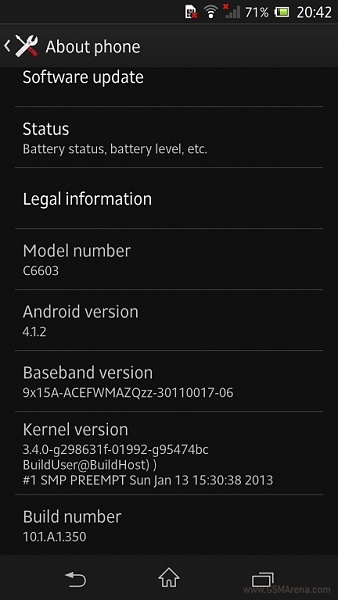 According to the author the image is from the C6603 version of the smartphone, running on Android 4.1.2 and having a build number 10.1.A.1.350.
The entire system dump file is available over here and those into cooking custom ROMs might find it worth leaks. Meanwhile, regular users might be more interested to also find out that the same user already successfully extracted the ringtones, notifications, alarm tones and wallpapers from the Xperia Z. You are free to download them from the by following this link.
As you might have noticed, Sony Xperia Z is already in our office and we already had some quality hands-on time with it.