Smartphones aren't going to be the only thing that Sony is going to announce at its upcoming event on June 25, Tuesday. The company has teased today its plans to unwrap a new smartwatch at its event on Twitter.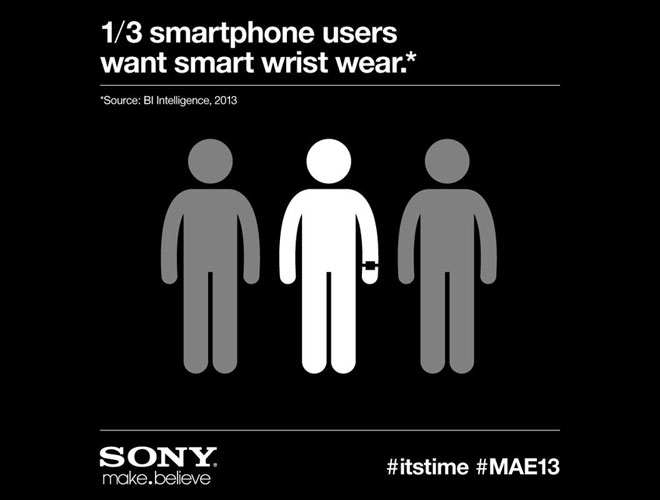 There, the company has published a photo stating a research by BI Intelligence, stating that one in three people want to have a smart wrist wear. Sony already has a smartwatch, announced over an year ago, so it's clearly a time for a refresh.
https://twitter.com/sonyxperia/statuses/348006135313338368
With a hastag #MAE13, all but certain the new product is going to be showcased at the Mobile Asia Expo (June 26-28). With no leaks to generate speculation, we can only wait and see what Sony has got in store at its Shanghai event on June 25.