Sony has freshened up its XQD card lineup – the new S series cards will launch with 64GB capacity and a whopping 168MB/s data transfer rates. The old H series maxed out at 125MB/s.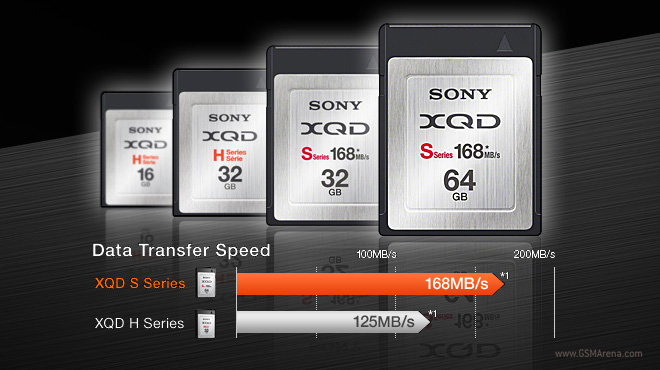 A Nikon D4 can pipe 108 RAW shots in a non-stop burst, which according to Sony is enough to capture the men's 100m sprint final from start to finish if you set the framerate at 10fps.
The speed of the XQD S series mean faster backup – over 30% faster. A free new version of File Rescue will launch in August, which can recover AVCHD, 3D, MOV videos and RAW files and there will be updated drivers for the XQD card readers to make full use of the extra speed.
The Sony XQD S series cards will be available around the world in 64GB capacity starting this month and there will be a 32GB version later on (in September or October). Estimated market price for the Japan is 60,000 yen ($752) for the 64GB card and 40,000 yen ($500) for the 32GB. There's no official pricing estimates for markets outside of Japan yet.
That's quite a bit pricier than the H series by the way – the 32GB H series card was priced at $230 at launch.