Sony has announced three new cameras, the most exciting of which is the DSC-RX1 that was leaked a couple of days ago. The other two are the NEX-6, the newest member of Sony's mirrorless interchangeable lens cameras, and the Alpha SLT-A99.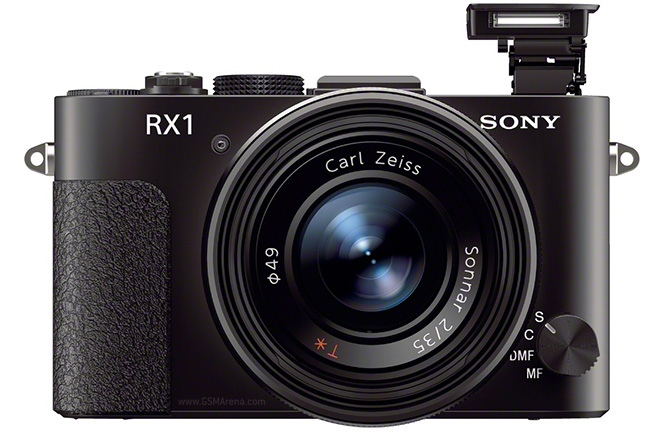 Let's talk about the RX1 first. As was revealed before, the RX1 packs in a 35mm full frame sensor within a compact camera size body. The sensor is a 36 x 24mm EXMOR CMOS with a resolution of 24.3 megapixels. To go with that sensor, the RX1 has a fixed Carl Zeiss 35mm/f2.0 lens with dedicated focus and aperture rings.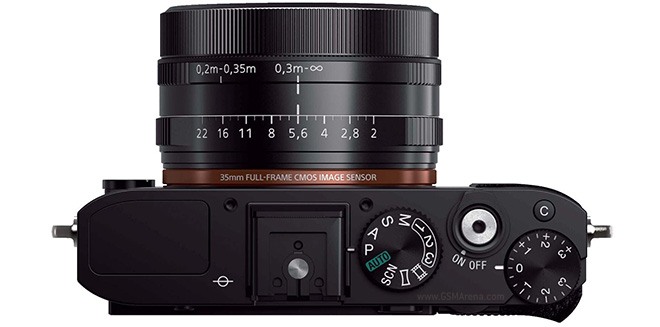 Other features include a leaf shutter for near silent operation, dedicated exposure control dial, built-in flash with a hotshoe, ISO sensitivity up to 25,600 (extended to 102,400 using software tricks), RAW shooting mode, 1080p60 video recording and a 3-inch 1,229k dot LCD.
The RX1 will go on sale this November and will retail at $2,800.
Next is the NEX-6 that falls between the previously launched NEX-5N and the NEX-7. The new NEX-6 gets the Fast Hybrid AF, Wi-Fi and camera apps from the 5N and the high-resolution XGA OLED Tru-Finder viewfinder from the NEX-7.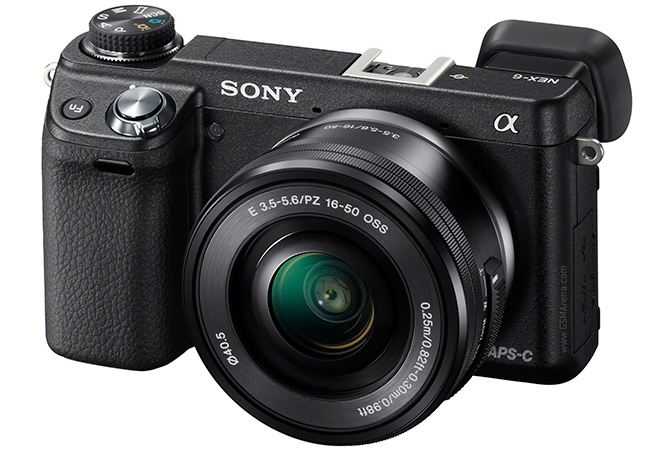 On top of that it also has a 16.1 megapixel EXMOS APS HD CMOS sensor, electronic viewfinder, a new mode dial and hotshoe that were missing on the previous models, 3-inch, 921k dot tilting LCD, 1080p60 video and ISO sensitivity up to 25,600.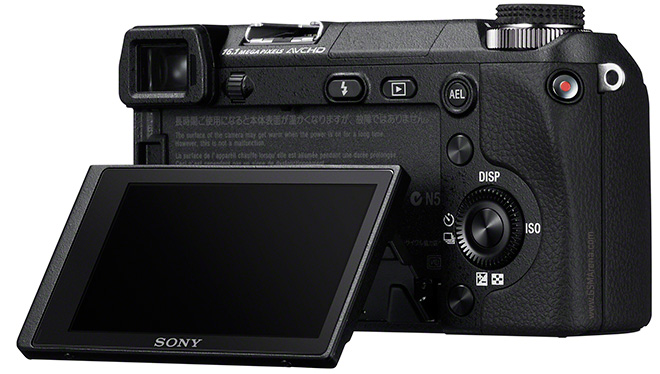 The NEX-6 will be sold in November for $1,000 with a SELP-1650 compact 16-50mm F3.5-5.6 powered zoom lens and for $850 body-only.
Lastly we have the Alpha SLT-A99, part of Sony's SLT range of cameras that look identical to a DSLR but have a fixed translucent mirror instead along with an electronic viewfinder. The A99 is the flagship model in this range and includes a full frame, 36 x 24mm, 24.3 megapixel sensor with built-in phase detection.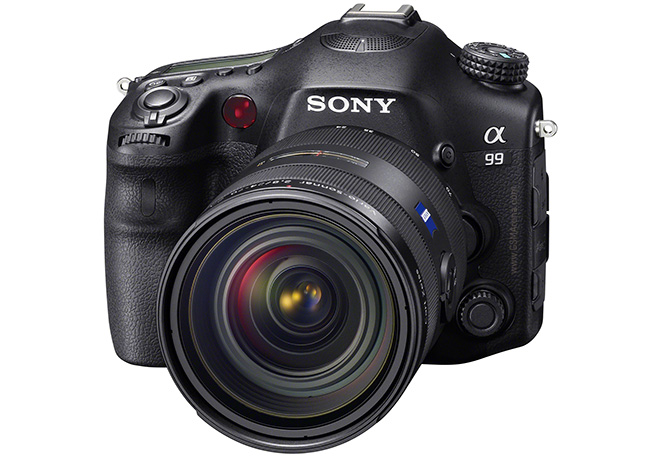 Other features include the world's first dual AF system, with a 19-point main focusing system complemented by the 102 point focal plane phase detection AF on top of the camera's sensor, 1080p60 video recording with mic and headphone jacks and FullHD video output through HDMI so you can connect an external recorder, a silent, programmable multi-control dial on the front, XGA OLED viewfinder, 3-inch, 1,229k dot articulated LCD with Sony's WhiteMagic technology that adds an extra white subpixel along with the usual RGB for increased brightness outdoors and ISO 25,600 sensitivity.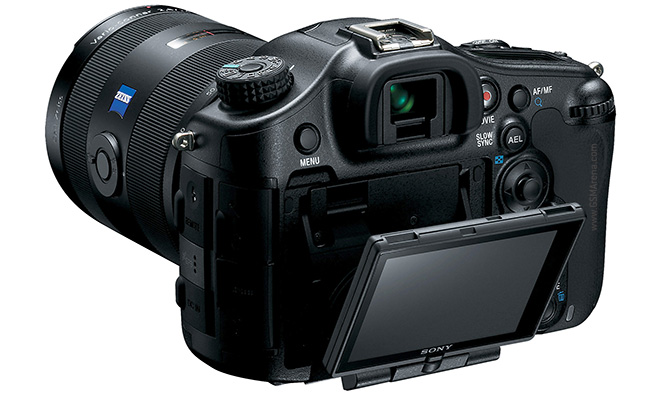 The Sony Alpha SLT-A99 will be sold in October as body-only for about $2,800.