Along with some digital still cameras, Sony also had a couple of new camcorders to announce today. The first of them is the new NEX-VG900, which according to Sony is the world's first consumer 35mm full-frame interchangeable lens camcorder.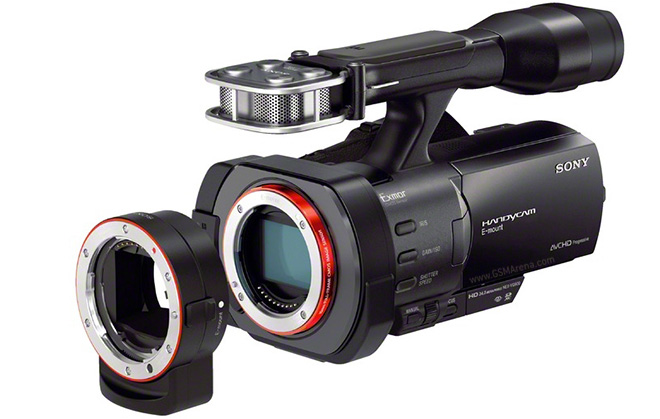 The VG900 uses the same 24.3 megapixel sensor that we saw on the A99. That sensor is big by DSLR standards and enormous when compared to other consumer camcorders by as much as as 40 times. The VG900 is also capable of taking full-frame 24 megapixel still photos in RAW format, just like the A99.
But the real feature here is the video recording and the VG900 can do 1080p video in 60 or 24fps with Sony's CinemTone Gamma and CinemaTone Color to give it that cinematic look. There are also several other image filters to choose from. The VG900 features a seesaw level for controlling the zoom, which gives smoother results than using the zoom ring on the lenses, although it only works with Sony powered zoom lenses. The camcorder also comes with Sony's Quad Capsule Spatial Array Microphone that incorporate four omnidirectional microphones for recording 5.1 surround sound.
The Handycam NEX-VG900 go on sale in November (body-only and LA-EA3 lens adapter) for about $3,300.
If you think that's a bit much then there is a cheaper alternative in the form of the NEX-VH30H, which is the successor to the VG20H model launched last year. It features a smaller 16.1 megapixel APS-HD CMOS sensor, same as the one from the NEX-6 we just saw. This one can also record 1080p videos in 60 and 24fps and shoot high resolution still images. It also has a high resolution XGA OLED viewfinder and the seesaw zoom level from the VG900.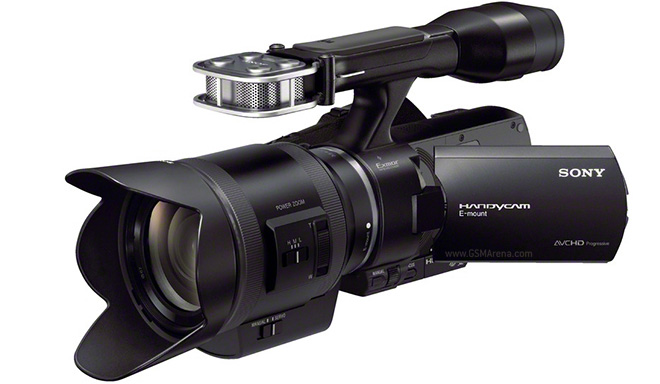 The Handycam NEX-VG30H will be sold with a SELP-18200 E PZ 18-200mm f3.5-F6.3 power zoom lens with built-in image stabilization for $2,700. A body-only NEX-VG30 will be sold for $1,800.