Sony has just announced its answer to the Google Chromecast dongle. Dubbed BRAVIA Smart Stick, the TV accessory comes with full support of the Google Servicesр, which means Android apps on your TV. This also includes the popular Chrome web browser (with Flash enabled).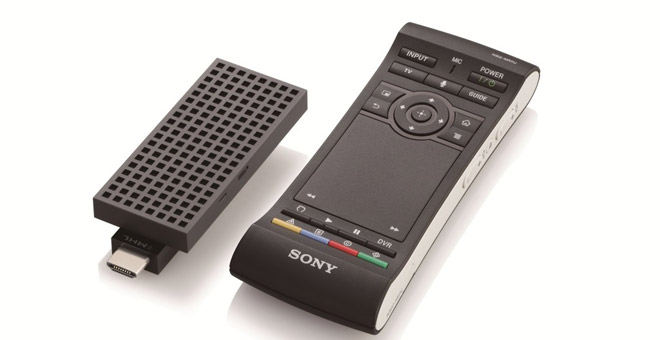 The BRAVIA Smart Stick currently only works on the company's 2013 line-up of BRAVIA TVs and all prospects point at this not changing any time soon. Nevertheless, it comes with a set of cool features.
It comes with 8GB of on-board storage and plugs into the MHL port of the BRAVIA TV. The USB port is used to provide the stick with power. The Smart Stick comes preinstalled with a bunch of apps including Netflix, Pandora, Amazon Instant Video, Google Play, YouTube and more. As it supports Google Services, the Play Store app is also enabled and allows you to install whatever new apps that your heart wishes.
The BRAVIA Smart Stick comes with its own remote control, which rocks a QWERTY keyboard at the back as well as a microphone, enabling numerous voice control features. Naturally, all this comes at a price and in this case, it is $149.99 for both the Smart Stick and the remote control.