Skype announced today that their Android app has surpassed 70 million downloads from the Google Play Store.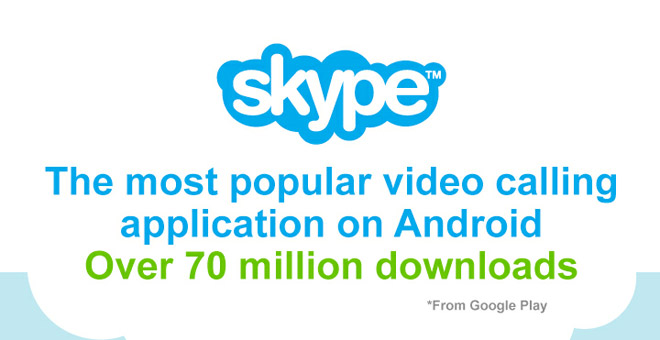 The achievement is celebrated with a special infographic showing the progress the app has made to become the most popular video calling application for Android.
Furthermore, a staggering 1,384 Android devices from HTC, Samsung, Sony Ericsson, Motorola, LG and many more are able to run the app. This shows just how much effort the Skype development team has put into making the app a one size fits all deal.
You can check out the infographic from the source link below.