Nokia just announced Skype for Windows Phone at their press event at MWC. The beta version is available now at the Windows Phone Marketplace, with a full release expected in April.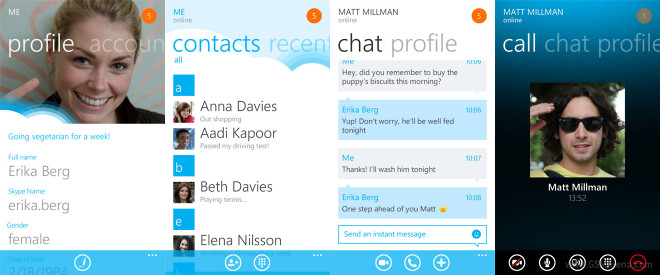 Skype for Windows Phone has been optimized for the Nokia Lumia 710 and 800, the HTC Titan and Radar, and the Samsung Focus S and Focus Flash, but should work on most phones running at least version 7.5 of WP.
This version will allow you to make the usual free video and voice calls using your Wi-Fi or 3G network, as well as charged calls to land-lines and such.
To check out the beta, go here. You can also download the beta directly from your Windows Phone here.
You can also check out all of the Nokia MWC releases here, here and here. Our full coverage of the Mobile World Congress can be found here – it updates by the minute, so check back frequently.