Skype has shed some more light on the upcoming Windows Phone 8.1-comaptible Skype app. Microsoft announced the major OS update yesterday and it even spilled the beans on the Skype's voice command support. But there is more to the story.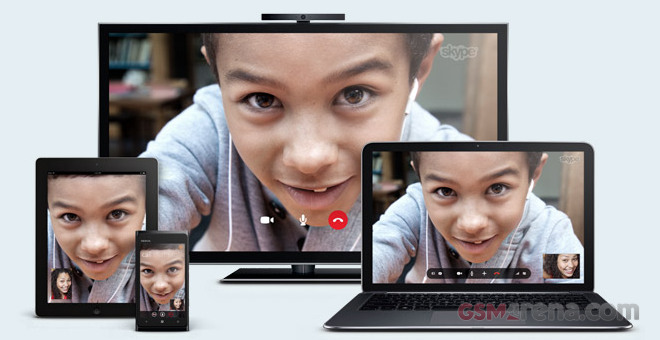 Skype has issued a press release with videos and changelog detailing all new features the updated WP8.1 Skype app is going to bring.
The most notable addition is the Skype integration with the Windows Phone 8.1. Thanks to the system-wide support you will be able to switch from voice calls to free video Skype calls straight from your in-call screen. Here is a demo:
Skype for Windows Phone 8.1 will also be integrated within the People hub allowing you to make HD video Skype calls straight from your phonebook. As we already told you, Microsoft's intelligent assistant Cortana can also be used to start Skype calls when your hands are busy. Check the video below.
Don't you worry. Skype will continue to support IMs and audio calls too.
Meanwhile, the Modern version of Skype on Windows 8.1′s update will be refreshed with support to run on Desktop. It will also come pre-installed if you get a device running on the latest available Windows 8.1 Update 1 version.