Microsoft introduced its new WP 8.1 mobile operating system at its BUILD conference in San Francisco. Jeo Belfiore, the head of Windows Phone group while demonstrating the Windows Phone 8.1 features with Cortana voice assistant also revealed that the Skype application for WP has been updated. The new version is not yet available for the general public, but it should launch in time for the WP 8.1 debut.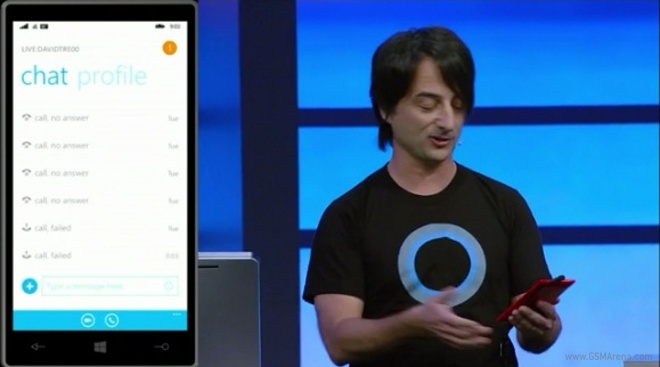 The latest version of Skype for Windows Phone 8.1 comes with support for Cortana voice commands. This means you can tell Cortana to Skype one of your contacts and the virtual assistant will launch the application and call whoever it is that you need without even having to touch your smartphone. Pretty cool indeed.
Apart from the voice support, the executive did not concede any other feature of the app. However, we will know more when Skype officially reveals the changelog of its update Windows Phone 8.1 client.
Microsoft will also be allowing other apps to take advantage of the Cortana voice control capabilities though its APIs. Twitter and Facebook are two other apps that will be supporting it at launch, but its unclear who else will be joining them.