The latest version of Skype is finally out for Android and it brings the long-awaited two-way video calling. You can now make video calls to anyone who is on Skype whether they are on a PC, iPhone or a Mac.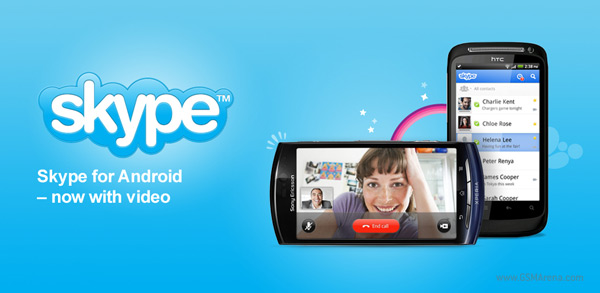 Unfortunately, currently only four handsets are officially supported for video calling and the lucky ones are the Samsung Nexus S, HTC Desire S and Sony Ericsson's Xperia pro and Xperia neo. Presumably, more handsets will join the list soon, but we'll have to wait a while to see which ones exactly.
The list of improvements also includes a refreshed and better looking user interface and the option to send SMS messages via Skype. For the short period of time we've been using Skype 2.0, we've noticed that it's a bit more energy efficient than the older version, but you can check it for yourself by following this download link.