I've always had a crush on the Japanese mobile phones. One would say they're huge and ugly but, man, are they well equipped! And when I say "Japanese mobile phones" I mean devices like the new Sharp LYNX SH-10B. OK, it's not exactly a phone but it can act like one too. And certainly looks hot.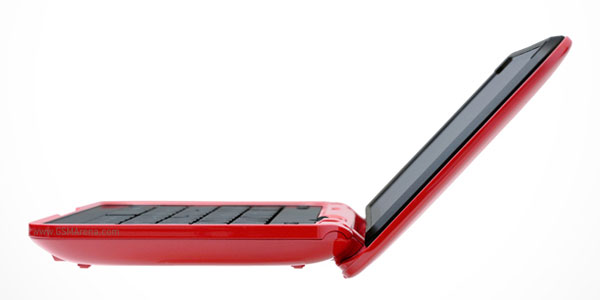 What's more important, it still remains quite useful even outside Japan since the MID packs HSDPA support. Along with that you get a 5" touchscreen of 960-by-480-pixel resolution, a decently sized five-row QWERTY keyboard and support for Wi-Fi and Bluetooth.
The LYNX SH-10B also features a tiny trackball (to replace the missing trackpad) and an integrated GPS receiver, two cams (a 5.3-megapixel one on the back and a secondary one – on the front, for video calls). The thing runs Android v1.6 (sigh!) and weighs only 230 grams.
The Sharp LYNX SH-10B is said to hit the NTT DoCoMo stores on 23 July and will be available in two color versions – red and white.