Samsung is currently working on its next smartwatch. It will be called Orbis, and it will be round, unlike any of the Korean company's previous offerings in this space. And today we get a pretty big list of rumored features for this wearable.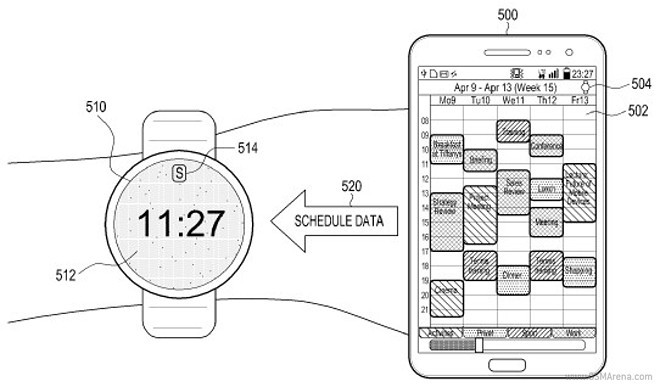 The following information reportedly comes from reliable and trustworthy sources. That said, even if everything you'll read here was true at one point, keep in mind that gadget development plans do sometimes change, so the finished product may be different.
On the home screen, you swipe from the top to access a menu for things such as brightness control, Bluetooth, battery, and the Do Not Disturb mode. If you swipe up from the bottom, you'll get the recent apps list. You'll be able to use the watch's rotary bezel ring to show one app at a time (through a slow motion), or three apps (if you rotate the ring faster). The 'digital crown' button on the right of the watch will allow you to close the recent apps menu. This also serves as the power button.
When you're on the home screen and you rotate the bezel to the right, you'll see the widgets in use, while moving it to the left after reaching a specific widget will show you the content of that widget. Rotating the ring to the left from the home screen will show you all of your notifications and cycle through them.
The Orbis won't be able to handle phone calls. You'll just get the option to accept and dismiss phone calls, but if you do take a call you'll need to talk on your handset. When a phone call does come in, moving the bezel to the right will simply reject it, while rotating to the left will reject the call with a a preset message sent to the person trying to get in touch with you. If you're in a call already, pressing the crown will end it.
In the music player, rotating the ring to the right and left will let you skip a track or go back to the previous one. If you swipe up from the bottom, you'll be able to cycle through playlists, tracks, albums, and artists by rotating the bezel in either direction.
The ring will have other functions too. Moving it to the right will dismiss an alarm, while doing that to the left will snooze it. In the Time app it will allow you to cycle through different clock faces. When you use Find My Device, rotating it in either direction will make the search for your device stop. And in Weather, using the bezel you can see the current conditions, hourly forecast, and the weekly forecast.
The Orbis smartwatch will probably be unveiled by Samsung during MWC in Barcelona in early March.