Remember Samsung Flow? It has been half a year since it was announced, but it's finally available, at least in limited form. Flow has three major features – Transfer (move content between Samsung devices), Defer (syncing tasks) and Notify (share notification between devices, this one isn't working yet).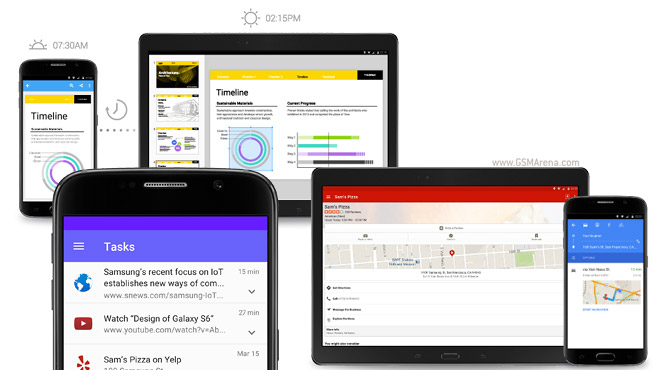 Basically, it's Samsung's answer to Apple's Continuity.
Currently, Flow is in beta, available only on the latest Galaxy S phones (S5, S6, S6 edge), Note 4 and Note Edge, the Galaxy Alpha and the Galaxy Tab S tablet. Also, the app seems to region-limited to the US.
Developers can add support for Samsung Flow, some apps already work with the new service – the web browser on Galaxys, Google Maps, Yelp, Sondcloud and others.
Samsung has additional features planned – Mirror and Divide, their function isn't entirely clear yet.