Samsung Iceland released an odd, yet hilarious ad for the Galaxy S4, which takes a jab at the Apple iPhone in a never before seen fashion. The ad metaphorically highlights the advantages of the Korean flagship by employing a team of dancing ninjas and (get ready for this) a goat.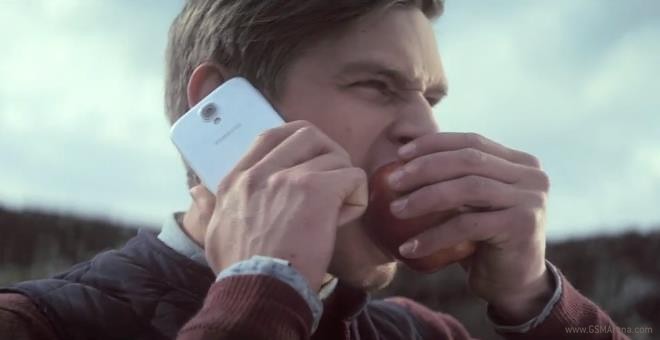 The plot of the ad is quite simple. In the beginning, a guy tries to interact with an apple as if it is an actual smartphone with "predictable" results.
The moment he gets his hands on a Samsung Galaxy S4 however, and the entire picture changes. The guy ends up hanging out with a group of ninja dance performers and a goat. Apparently, those two combined are cool in Iceland.
Check out the full ad below.
It is needless to say that the ad is as far themed from the rest of the Samsung Galaxy S4 commercials as it gets. What do you think about it?