Rumor has it that Samsung has hit their target of 720p SuperAMOLED displays. The new displays should be unveiled soon and will come in different sizes – 5″, 6″, 7″ are mentioned by insiders.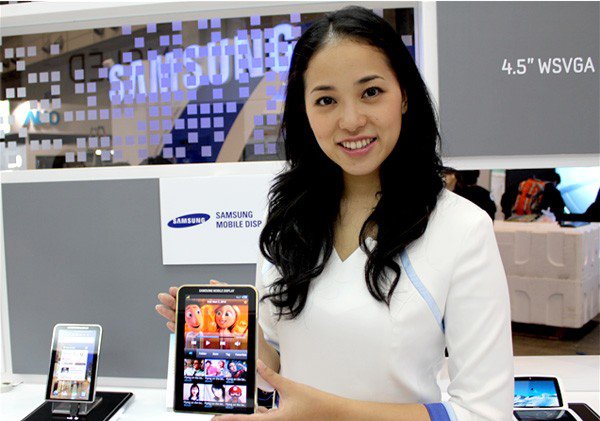 Reportedly, Samsung had to resort to PenTile again to get the coveted 1280×720 resolution. I haven't seen such a big PenTile screen yet – big screens are used from a bigger distance, which might be enough to conceal the lower subpixel count.
Anyway, the new screens use new materials and a new manufacturing process, which will lead to reduced cost of the displays. Right now SuperAMOLEDs cost 20% more than S-LCD, but new units will have prices closer to S-LCD.
After the AMOLED shortage, a lot of manufacturers (including Samsung itself) switched away from AMOLED. That and the reduced sales by Nokia have reportedly lead to the opposite problem at Samsung's plants – overcapacity.
Curiously, the report mentions the Samsung I9220 with a 5.3″ screen – which isn't what we're hearing (4.65″ sounds more realistic, considering they already have a 4.5″ model).
Well, IFA will be starting soon (September 2nd) and there's a good chance we'll see at least one of these new fancy SuperAMOLED screens on display there (pun intended). Will it be on a 7″ Galaxy Tab tablet or on a 4.65″-5.3″ smartphone is hard to tell. There was also talk at one point of sub-compact netbooks with SuperAMOLED screens too so the possibilities are quite varied.