The Samsung Galaxy S4 opted to offer Wireless Charging via a dedicated accessory (back panel + charging pad) instead of forcing the extra heft on all users (like Nokia did with the 920).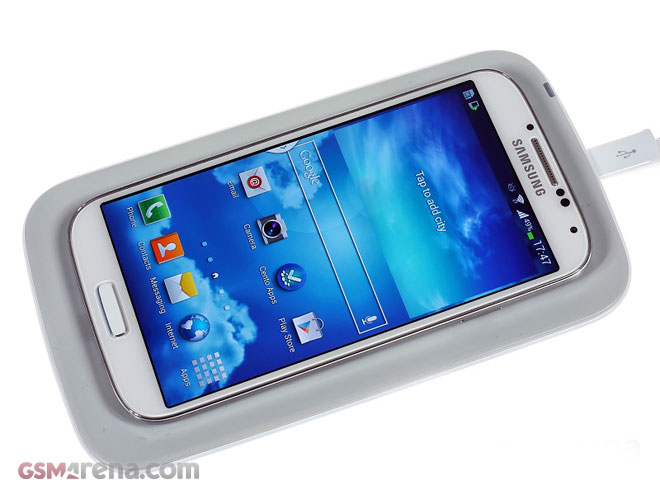 If you live in the US or India you can now go ahead and start saving up for the Charging Pad and Charging cover because Samsung has posted those on its online stores. We're hoping you can actually order them soon.
In the US the Charging Pad and Charging Cover are $90 as a combo deal or $49.99 and $39.99 separately.
In India you can get the pad for INR3,399 (around $60) and the cover for INR2,699 (around $47) or go for both at INR5,899 (amounting to around $103).
You can also get the Body Scale and Heart Rate Monitor in India for the same price each -INR4,699 (around $82).
You can go ahead and check out our hands-on with the Charging Pad here.
Wireless Charging Cover (US Samsung store)
Wireless Charging Pad (US Samsung store)
Wireless Charging Cover-S4 (India store)
Wireless Charging Pad-S4 (India store)
Wireless Charging Kit (Pad + Cover)-S4 (India store)
Body Scale-S4 (India store)
Heart Rate Monitor-S4 (India store)