Samsung has definitely been on a row lately, especially in terms of new tech innovations as well as stable supply contracts and improved market positions. In today's dynamic economy, however, this does not necessarily translate into immediate profit.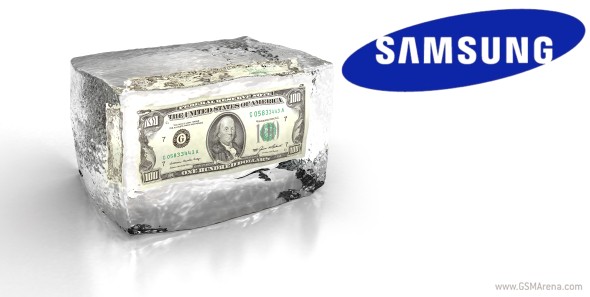 A few days ago the Korean giant released its earnings report for Q4 2014 and things were not as bright as Samsung would want. It's not surprising then that in order to counter the negative tendency and regain former profit margins as soon as possible the tech giant will be freezing wages on its home turf in Korea, a report by Reuters suggests.
While Samsung hasn't commented officially on the matter, the fact is that the profit of the company's mobile division is down by 60% compared to the same period in 2013. While this number is not directly indicative of any actual figures and is very dependent on market conditions, Samsung's mobile department is only now starting to regain strength.
Last year's decline is mostly attributed to stiffer competition as was the case back in 2011 when the company last froze paychecks. It is important to note that only Samsung's mobile division is in need of damage control. Most of the other numerous departments of the multinational giant are doing pretty fine. In fact Samsung is blooming as both a chip supplier for most major competitors as well as a pioneer on the UHD TV market. So don't be too worried about the salary freeze measure as things are sure to pick up in the mobile world, especially with the formidable avalanche of hype around the upcoming Galaxy S6 flagship.