Samsung has extended its collection of NX camera's with the latest addition being the NX2000. The image of the NX2000 smart camera leaked earlier and now, the company has officially announced the availability of the sharpshooter, which is based on a SMART camera technology.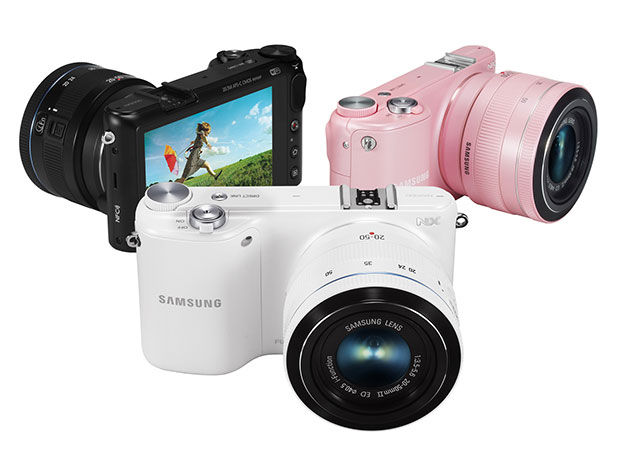 The NX2000 comes with a 20.3 megapixel APS-C CMOS sensor and the DRIMe IV engine, providing improved picture processing and color reproduction.
The latest camera of the NX series has a 3.7″ WVGA display and offers full HD video recording. The dedicated direct link key on the camera allows you to directly post your shots to social networking sites like Facebook, Twitter etc.
While the NX2000 doesn't run a proper smart OS, its The images can be shared using the Smart camera app available on iOS and Android. The application also allows you to back-up the data using the Wi-Fi or the NFC.
Samsung NX2000 is bundled with a 20-50mm lens and will be available in White, Pink and Black color options. The smart camera carries a price tag of $650 in the US and €649 in Germany.