Samsung already dipped its toe in the connected camera waters with the Galaxy Camera, but the company may be looking to expand to higher-end shooters. An alleged photo of the Samsung NX2000 shows a curious Home button, leading to speculations that the NX1000 replacement is running Android (or possibly Tizen).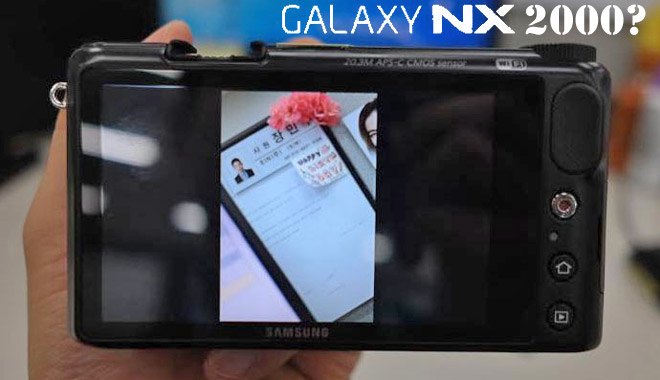 The camera packs a 20.3MP APS-C CMOS sensor and built-in Wi-Fi connectivity as indicated by the labels on the camera.
Unfortunately, there's nothing on the NX2000's screen to confirm that it is indeed running Android or Tizen. Also, the Galaxy Camera skipped the hardware buttons in favor of on-screen ones so take it all with a pinch of salt.
Still, camera enthusiasts who enjoyed the flexibility of the Galaxy Camera but not the image quality of its 1/2.3" sensor shouldn't give up hope, Samsung has trademarked Galaxy NX, which might just be this Android-powered mirrorless camera.
Source | Via