Samsung's new generation of HDTVs is pretty sleek, we admit. But the remote control that they come bundled with is quite amazing on its own. Why? Just take a look at it. Does it remind you of something? Yeah, we thought so too.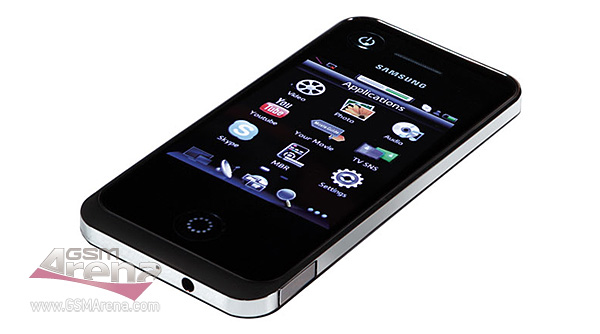 The RMC30D Touch Control TV, as Samsung has kindly named it, shines with a 3" touch display and ton of features that aren't very remote-control-ish. Honestly, the RMC30D looks like an iPhone remote control app that didn't want to play with the others and kicked them out of the device, so that it could have it all for itself.
The unusual remote control features an AllShare function, which basically lets you play and control content from DLNA sources. Oddly enough, Skype calls are also supported, thus the microphone and headpiece on the device. Also there's a QWERTY keyboard for YouTube and other searches you might need. What's more interesting is whether the remote is "universal" and other TV sets will allow it to play along with them as well.
More info on the matter will be available when the unit starts shipping sometime in the first half of 2011.