Samsung is cooking up a few surprises for us at the MWC and apparently their brand-new Super AMOLED displays will be one of them. The current touchscreens are made up of a separate display and touch sensor, which complicates the manufacturing process. Plus the second layer that is the touch sensor absorbs light, degrading image quality.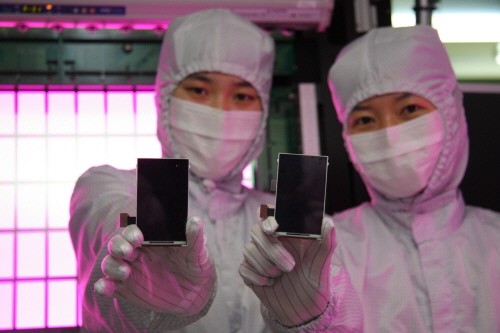 Instead of having to connect the separate display and touch panel, the new Super AMOLED displays by Samsung incorporate the touch sensor into themselves. The sensor is just 0.001 mm thick so it lets most of the light pass through – Samsung promises that these displays will be five times more vivid and offer 20% better performance under sunlight. And they might as well be.
The Super AMOLED units they plan to show off at the MWC next week are rumored to be 3.3-inch displays with WVGA (480×800 pixels) resolution. And machine translation from Korean has a long way to go before it's understandable, but by all appearances, Samsung are not going to show off just a display, but a phone using that display.
Source: jknews, Korea IT Times