A few days after bashing its biggest rival in a series of videos, Samsung released another ad that pokes at Apple. This time around however, the mockery is a lot subtler.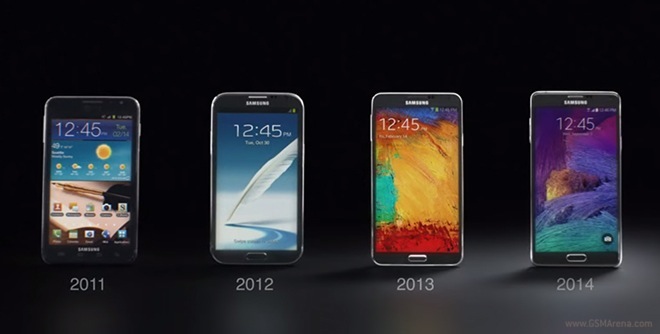 As it turns out the videos from earlier this week were produced in Korea. The company's marketing team in the United States created the latest Samsung Galaxy Note 4 promo video.
The new ad contains a short history of the Samsung Galaxy Note line and the feedback it initially received. As you probably remember, until recently, a lot of "experts" out there were not exactly crazy about the large screen size of the phablet. Nowadays, thanks to the launch of the iPhone 6 Plus, everyone seems to want a piece of large-screen telephony.
All in all, in its latest ad, the Korean giant subtly takes credit for inspiring it rival to enter the phablet market. Samsung clearly owns the latter since 2011 when the original Galaxy Note was introduced.
What do you think of the ad? Drop us a line in the comments section.