Samsung announced today that its 128GB eMMC memory chips and 2GB LPDDR3 RAM for mobile devices have entered mass production.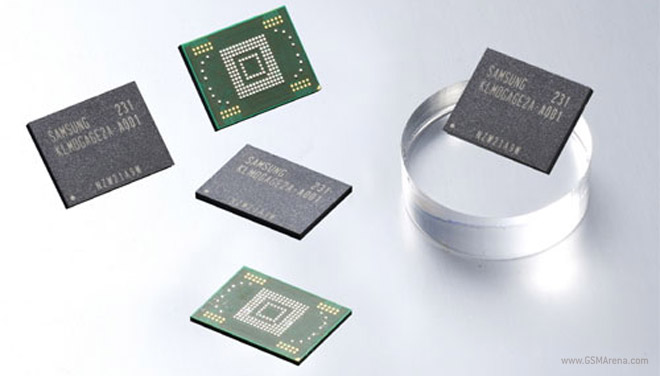 At the Samsung Mobile Solutions Forum 2012 in Taiwan today, Sammy spilled some interesting details about its upcoming memory chips.
The new DRAM is built using the 30nm manufacturing process and is the first 2GB low power double-data-rate 3 (LPDDR3) RAM to hit mass production. It can achieve data transfer speeds of up to 200MB/s per pin, making it 50 percent faster than the previous generation LPDDR2 RAM.
The new 128GB eMMC memory chips are quite fast as well with transfer speeds of up to 140MB/s. It's manufactured on a 20nm process and uses NAND with a toggle DDR2 interface.
Samsung hasn't given any estimates when we can expect those chips in mobile devices, but having just entered in mass production, I'd say early 2013 is a safe bet.